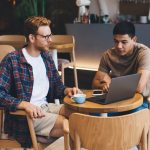 Enhance Your Brand Visibility and Reach with a Comprehensive Branding Strategy
A comprehensive branding strategy is critical to the successful development of a strong brand identity that aligns with your target audience's preferences. By crafting a clear and consistent brand message and visual identity, you can effectively differentiate your brand from competition and establish credibility with potential customers.
Our long history of successful brand and agency association ensures that you are always in the right hands.